Data to boost energy efficiency
Up to 2.5% of global CO2 emissions can be prevented by running heat exchangers at optimal performance. Every year, the number of heat exchangers Alfa Laval services to optimize energy efficiency, saves our customers' power capacity by 50 GW. ​
Imagine what we could do if all industries serviced their plate heat exchangers to optimize heat transfer efficiency. Furthermore, what if the optimization evolves smarter and more digitalized.
Watch the video to learn about how Alfa Laval addresses this.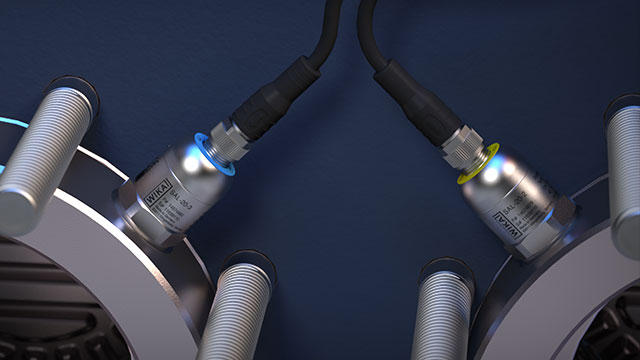 The Smart Heat Exchanger​
Alfa Laval Smart Heat Exchanger is an online connected service, proactive monitoring for Gasketed Plate Heat Exchangers of all brands.
By simply attaching sensors on the equipment, and our dedicated analytics, we enable our customers to oversee current and future status through an online panel.​
Enabling smart decisions
Conditioning Monitoring: provide insight on the thermal condition of the plates and mechanical condition of the gaskets.​
Predictive Maintenance: give indication of when should clean the plates and change the gaskets per our expertise. ​
Performance optimizer: guide on how operate, service and redesign to reach the best performance, and reduce operational costs and CO2 emission.​
Remote support: instant data allows our experts to stay close to you anytime, to avoid breakdowns and maximize your asset health.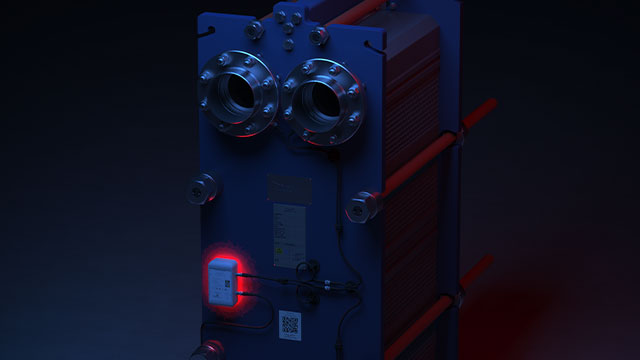 Get Started Now!
Do you want to avoid unplanned maintenance? Improve reliability to increase uptime? And maximize performance to reduce operational costs?
Vi får effektiviteten til å vare i flere tiår
Å holde varmevekslerne dine i god stand kan utgjøre en stor forskjell i lønnsomheten. Utstyrsproblemer kan ikke bare resultere i uplanlagt nedetid og produksjonstap, men en reduksjon i termisk effektivitet forårsaket av mangel på vedlikehold kan også påvirke produktkvaliteten og øke driftskostnadene.
Vi har ekspertisen til å hjelpe deg hvis du opplever et problem i dag, ønsker å forhindre fremtidige problemer eller ønsker å løse problemet selv med vår online feilsøking.
Service for å optimalisere energieffektiviteten
Hvert år fører antall varmevekslere vi vedlikeholder for å optimalisere energieffektivitet til at våre kunders kapasitetsbehov reduseres med 50 GW. Det er mengden energi som kan genereres av 10 000 vindturbiner i samme tidsramme.
I CO2-utslipp tilsvarer 50 GW en reduksjon på 25 millioner tonn i vårt globale fotavtrykk, eller CO2-utslippet fra byen London hvert år.
Tenk deg hva vi kunne oppnå hvis verdens industrier regelmessig utførte vedlikehold på platevarmevekslere for å optimalisere varmeoverføringseffektiviteten.