Heating systems small
A range of Heat Interface Units (HIU) providing hot water for space heating & Domestic Hot Water (DHW). Applications include one-family houses up to 12 apartments. To be connected to district heating network, community network or local heating source, with possibility to combine with renewables. Capacity: up to 60 kW.
Relaterte produkter
Relaterte bransjer
Related services
Forlenge ytelsen til utstyret
Vårt globale servicenettverk støtter deg med deler og ekspertise, uansett hvor du er, uansett når du trenger det. Ved å sikre bedre oppetid, tilgjengelighet og optimalisering gjør vi at du kan slappe av og få maksimalt avkastning på investeringen. Vi kan samarbeide med deg for å integrere våre tjenester i en ytelsesavtale for forutsigbar og bekymringsløs drift.
Hvordan kan vi hjelpe deg?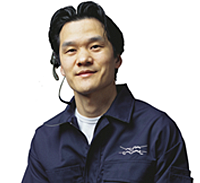 Ta kontakt med oss hvis du har spørsmål eller lurer på noe.
Kjele teknologi
Telefon: +45 9930 6200
E-post: info.aalborg@alfalaval.com
Marine - reservedeler og service
Telefon: +47 66 85 80 00
E-post: ps.marinediesel.nordic@alfalaval.com
Off-shore /landbasert Alfa Laval utstyr, reservedeler og service
Telefon: 47 66 85 80 00
E-post: partsandservice.no@alfalaval.com
Vakttelefon for service af Marine-utstyr
Telefon: +47 905 24 620
Vakttelefon for service af industri utstyr
Telefon: +47 905 24 640
Be om et tilbud på Heating systems small