Drikkevareproduksjon
Den verdensomspennende tørsten etter alle typer drikkevarer bare fortsetter å vokse – alle vil ha brus, flaskevann, te, øl, sider, vin osv. For å lykkes med produksjon av drikkevarer må man få mest mulig ut av råvarene og opprettholde de nødvendige egenskapene i sluttresultatet gjennom trygg, kostnadseffektiv og bærekraftig produksjon i flere trinn. Alfa Laval leverer utstyrsmoduler og fullstendige produksjonslinjer som er konfigurert til å oppfylle de spesielle kravene fra produsenter.
Relaterte bruksområder
Relaterte produkter
Related services
Alle
Automasjon
Blandeutstyr
Bryggeriløsninger
Filtre og siler
Fylleløsninger
Instrumenter
Luftvarmevekslere med ribbecoil
Membraner
Platevarmevekslere
Pumper
Reguleringsventiler
Rekkeventiler
Rør
Rørdeler
Rørvarmevekslere
Sentrifugalseparatorer
Seteventiler
Skrapevarmevekslere
Tankrenseutstyr
Tankutstyr
Varmeløsninger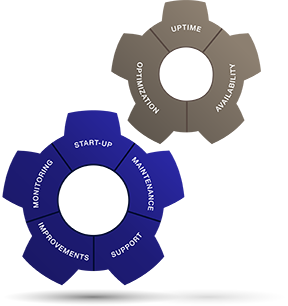 Vårt globale servicenettverk har dedikerte spesialister som kan mye om din bransje. Vi er her for å støtte deg med deler og ekspertise, uansett hvor og når du måtte trenge det.
Alfa Laval 360° serviceportefølje dekker alle dine behov gjennom hele levetiden til utstyret – fra oppstart, vedlikehold, support og forbedringer til overvåkingstjenester – for maksimal oppetid, tilgjengelighet og optimalisering.
Ved å redusere de totale eierkostnadene hjelper vi deg med å ligge et hestehode foran konkurrentene.
Finn ut mer om vårt servicetilbud
---
Vi kjenner drikkevarebransjen
Bryggerier og andre selskaper som driver med drikkevareproduksjon, står overfor en rekke utfordringer. Kostnadene for råvarer, ingredienser og produksjon øker stadig, men dere må fremdeles levere rimelige, velsmakende drikkevarer til stadig mer krevende kunder.
Dere må også overholde stadig strengere restriksjoner på produktene deres og minimere miljøpåvirkningen av produksjonen.
Alfa Lavals utstyr til drikkevareproduksjon hjelper dere å møte disse utfordringene ved å redusere produksjonskostnadene og skjære ned på bruken av energi, vann og andre forbruksvarer, i tillegg til å sikre et eksepsjonelt høyt hygienisk nivå.
Vårt utstyr og våre løsninger sikrer både pålitelig, hygienisk produksjon og effektiv rengjøring av produksjonslinjene (CIP – Cleaning in Place), fullstendig i overensstemmelse med de strengeste forskrifter og standarder for hygieniske bruksområder.
Og like viktig gjør Alfa Laval det mulig for dere å:
øke produksjonsutbyttet og opprettholde lange kjøretider med sin gode tilgjengelighet og aktive driftstid
redusere tapene av både ingredienser og ferdige produkter ved å få mer ut av råvarene
redusere bruken av forbruksvarer som energi og vann og resirkulere avfallsstrømmer
Vår nyeste serie av separatorer reduserer for eksempel energiforbruket med 30 %. Og bruk av den riktige Alfa Laval-pumpen for akkurat deres spesifikke parametere kan redusere energiforbruket med så mye som 50 %.
Beer recovery
Through an Alfa Laval microfiltration system, Oettinger Brewery has been able to recover 20-25 thousand hectoliters of beer from harvested yeast and reduce CO2 emissions.
Near-nyhetsbrev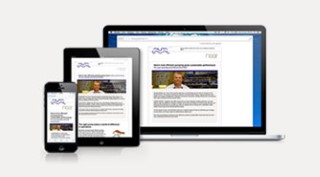 For å holde deg oppdatert om viktige problemer innen bærekraft og muligheter innenfor din bransje og dine prosesser.
Ti beste tips – samling
Be om et tilbud på Drikkevareproduksjon